Visit of Saint Paul and Petanque Initiation
Duration: ½ day (~4 hours)
Visit of the Maeght Foundation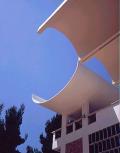 The Aimé and Marguerite Maeght Foundation is a unique example in Europe of a private foundation. This architectural complex was entirely imagined and funded by Aimé and Marguerite Maeght, in order to present modern and contemporary art. Painters and sculptors worked closely with the Catalan architect Josep-Luis Sert, by creating frequently monumental works integrated into the building and surrounding nature: Giacometti, Miro, Chagall, Tal-Coat, and others…
Visit of the village of Saint Paul de Vence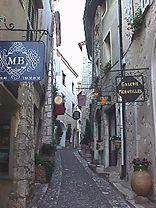 Built on its rocky outcrop and surrounded by its ramparts built on the orders of François 1er, St Paul is certainly one of the most beautiful villages in Provence.
The beauty of the surrounding area, quality of life and exceptional light has inspired numerous famous artists, painters, writers and poets, some of whom took up residence in the village.
You'll walk around the narrow and so picturesque streets of the village, from the Porte Royale to the Porte Sud via the (made pedestrian) and you will discover magnificent stone façades from the XVI° and XVIII° centuries.
From the ramparts, wonderful views over the surrounding hills, the Côte d'Azur and of course the sea. No need to repeat that the landscapes are magnificent... St Paul de Vence is true to its reputation as an exceptional and unique place...
Pétanque Initiation and Pastis Tasting
To discover the true spirit of Saint Paul, a real "Pétanque" initiation is a must, just like the inhabitants of the village, playing bowls on the central place, under the plane-trees, with a glass of "pastis" in their hand! Our guide will initiate you to the rules and subtleties of this game, as old as the Mediterranean civilizations, making the "doublette" or "triplette" teams and teaching you how to point and win!! Of course, at the end of the initiation, you will also have the right to taste the famous pastis, in the most renowned "café" of the village, with the pétanque players inhabitants!!!