Excursion to Cimiez and Villefranche sur Mer
Duration: ½ day (~5 hours)
Nice Cimiez
Visit of the Franciscan Museum, Church and Monastery of Cimiez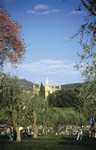 An evocation of the life of Franciscan monks in Nice from the 13th to the 18th century, an illustration of the spiritual and social message of Saint Francis of Assisi through paintings, sculptures, engravings, illuminated manuscripts, frescoes, reconstructed chapel and monk's cell, prayer-books on parchment...
Visit of the Matisse Museum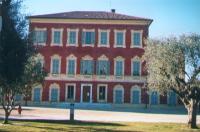 This completely renovated 17th-century Genoan-style villa in the heart of the olive grove in the Gardens of Cimiez houses the personal collection of the great Fauvist painter who lived in Nice from 1917 until his death in 1954.
Works from all periods of his life offer a comprehensive panorama: from the first paintings made in 1890 to the famous gouache cutouts, 236 drawings, 218 engravings and the complete presentation of the books illustrated by the artist.
Villefranche sur Mer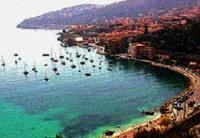 Villefranche sur Mer is situated near Nice and Saint Jean Cap Ferrat, right in the heart of the most beautiful and rich part of the Côte d'Azur.
The port, the citadel, the old town, and the gentle curve of the coast all contribute to the beauty of the village which dates back to 130 BC. With its colorful fishing boats and nets, the port is both a base for fishermen and tourists, offering numerous cruises in the summer. You can wander along the fishing wharves, bordered by restaurants and their terraces.
If you continue until the end you will arrive at the lengthy Villefranche beach which is pleasant from the very first days of summer.
The Saint Elme citadel which overlooks the sea dates from the 16th century and appears to watch over the old part of the town today.
The old village shelters narrow roads and stairways. Covered passages lead down to the colored facades of the ancient houses which have been carefully renovated.